AMANAH | RASIONAL | ISLAMI | FASTABIQUL KHOIROT
A Distinguished and Competitive Study Program
in Indonesia
Your future starts here. Learning with Family Law (Ahwal Syakhshiyah) Study Program enables you to achieve trusted, rational, Islamic and competing in good deeds characters.
Synergy of knowledge and Islamic values to achieve rahmatan lil 'alamin. The subjects prepare you to be competitive and resilient scholars.
Academic ambience
Family Law (Ahwal Syakhshiyah) Study Program prepares activities to deepen your knowledge, to sharpen your skills, and to imbue new ideas. The study program offers various subjects to meet graduate's profiles. Explore your future in Universitas Islam Indonesia and find the graduate profile which is in-line with your career plan.
NEWS
&

OPINION

Stay tune to latest news and information on activities of the study program (Ahwal Syakhshiyah).
PROGRAM STUDI AHWAL SYAKHSHIYAH
Gedung K.H. A. Wahid Hasyim
Kampus Terpadu Universitas Islam Indonesia
Jl. Kaliurang KM 14.5 Sleman Yogyakarta
Telp.: (0274) 898462 Ext.
Fax.: (0274) 898463
E-mail: islamicfamilylaw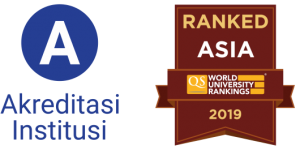 Informasi Untuk

Akreditasi Institusi Unggul. Universitas Islam Indonesia telah mendapatkan Akreditasi Institusi Unggul dari Badan Akreditasi Nasional Perguruan Tinggi (BAN-PT) pada tahun 2021.